About Danny - The Man Behind Red Hat Magic
"Better than I could ever of imagined"
"You were absolutely brilliant! Thank you so much for make our special day even more fun"
I've always been a little bit maverick…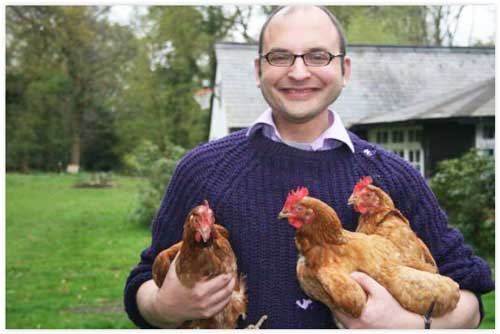 Danny and three close friends.
Mum was an expat Brit from South Africa – one of the servants used to brew skokian (illegal beer) and the house was regularly raided by the police.  Dad was a holocaust survivor – his experiences left him with a very bohemian edge….  when my school report said "Danny does just enough to get by"  my father declared me a genius;  mum was horrified.
I managed to horrify my wife too.  When my boy Joe was little I had a plan to teach him to shoot using apples coated in contact explosive as targets.  My wife June was aghast.  Mum gave me the recipe for the explosive (it didn't happen – I know my place).  I like word play (sometimes in multiple languages simultaneously), and have a slightly whimsical way of looking at the world, finding joy in almost everything.  I bring that to my magic too, an infectious enthusiasm and love of people, making them laugh, go wow and share my wonderful, whimsical world.
I started performing magic in my forties but I don't think that's a disadvantage and happily my customers agree. I've been crowned with both national and international awards, winning Lux Magazine's "Best in Wedding Entertainment 2020" and "Best Private Events Magician 2018 – Western Europe" in the Global Entertainment Awards. Real world experience in a variety of roles has given an easy rapport with everyone from every walk of life. From the gentleman with "Love" and "Hate" tattooed on his knuckles when I was entertaining at Frank Bruno and Ricky Hatton's gig to the rather posher guests at the private "petit chateau" of a client in France. Everyone gets the same service and everyone loves it.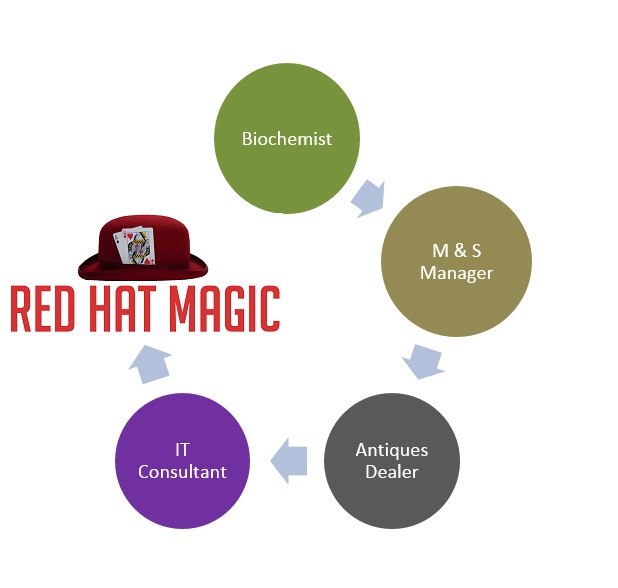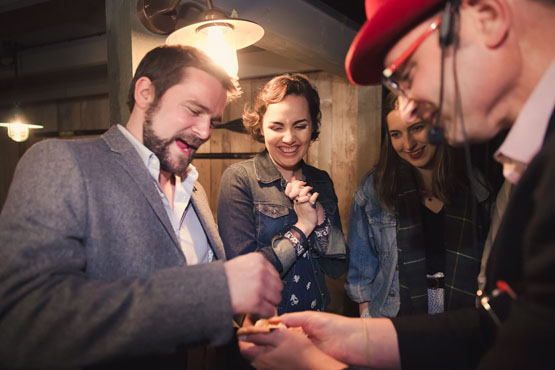 Terrible at Sales.
Great at Service.
I always want to know about your party or event.  It's not possible to offer the best service without a proper chat.  Sometimes this means recommending someone or something else.  I wish I was better at sales but my nature is that I am far more concerned about you having a great time than I am about winning the contract.  The plus side is that when people do hire me we are a good fit.
"On top of being a great magician he is a great person, I would recommend the experience 10000 times! Thank you Danny." 
— Charlotte Coquillaud
I know several magicians who do no prior set up and who present the same tricks in the same way; I think it's a terrible shame.  My wife says that for every hour of performance I spend four hours of preparation (she's wrong it's longer) but the end results are worth it.
"The best I have seen. The magic he performed was top class and had us all gasping."
—Graham and Adam
Magical Miracles | Memories To Treasure | Fun and Laughter
"You had people speechless other than utter the words "HOW DID HE DO THAT?!" Mark Lilly
"EVERYONE LOVES YOUR TRICKS and cannot stop talking about how amazing you are!" Vui Thin Lee
"Absolutely brilliant! All the guests were so impressed and so were we. Thank you for MAKING OUR SPECIAL DAY EVEN MORE FUN." Jillian Brown
"All our guests were blown away with his magic which he performed in a PERSONAL and FRIENDLY manner." Avneet Coombs
"We were enthralled with his amazing tricks. He was ABSOLUTELY FABULOUS. Highly recommended." Linda Collins
"On top of being a great magician he is a great person, I WOULD RECOMMEND THE EXPERIENCE 10000 TIMES!" Charlotte Coquillaud
Proud to be recommended by: